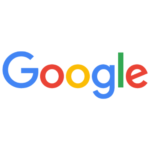 IN 3 SIMPLE STEPS
---
Get online with a free website. We will help you grow your brand online, we have the best expertise to ensure you get the best results across the globe.
Why Infomoby Business?
---
Provision of Digital Marketing services is the primary objective of Infomoby. This has created avenues for more than 2000 African Businesses to bridge a critical information gap, get the best returns for their investments and enjoy free business listings on Google my business.
Competitiveness
To offer African businesses a comprehensive package of digital tools and expertise to enhance their competitiveness and access global markets.
Go Digital
To Offer African small and medium enterprises with the most cost-effective digital services to reach their Target Audience.
Local Reach
To Offer African mobile consumers with the most effective products to find the local businesses they need to find.
Our Pillars
---
We aim to be professional, approachable and reliable to each and every partner.
What Our Awesome Clients Say About Our Work
Our Portfolio
With vast experience in the field of digital marketing and information, we boast a wide range of clientele that have loved our brand since then. You can have a close look for better understanding.
Our Pricing
---
Our core mandate is customer satisfaction. Our pricing is made very affordable for every business owner who wants to turn things around when it comes to digital marketing.
---
Get in Touch for us to know your needs.